Ok, in my continuing effort to become fashion concious, I am looking at Alexander McQueen's website and finding clothes and looks that I like.  This does not mean that I would necessarily wear or buy these clothes, but they are clothes and looks that I find appealing, or at last intriguing and memorable. 
It may be the talk about Dragon Tattoo in my previous post, but I do like this look.  Not that I would ever wear those shoes! 
This dress is pretty.  I love the color, and it's only $3600!  Or as I figure it, 20 car payments.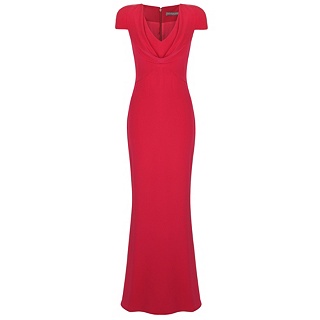 This jacket seems original to me.  Different silhouette than what I see every day.